Entertainment and Sports Activities
During your vacation at Camping Beauséjour in Sérignan Plage, you can take the opportunity to keep your body in shape and return home with a perfect tan and excellent fitness. Exercising to the sound of cicadas is truly invigorating! The campsite features a fitness room and an outdoor aerobics area. If you prefer to work out while splashing around, we offer aquagym sessions in the water park.
Our establishment offers the opportunity to engage in sports activities almost at the water's edge. Along the campsite's border, you can enjoy our sports fields for exciting games of petanque, basketball, volleyball, football, and more. Just a few steps away from the swimming pool, you'll find a ping-pong table for friendly matches at the Patio. The entertainment team organizes beach volleyball, beach football, and beach rugby tournaments, and everyone is invited to participate in these activities with a smile on their faces and their feet in the sand.
Canoeing and Paddling
Camping Beauséjour in Sérignan, in partnership with Bayou Canoë, offers vacationers a free canoe rental service on the beach, accompanied by life jackets for a safe experience. The beach is monitored by a lifeguard station throughout the season, providing a safe environment for campers. In addition to canoes, vacationers can also rent paddleboards to enjoy the natural beauty of the beach. Bayou Canoë is a reliable and experienced partner, ensuring quality service for vacationers. With this special offer, campers can discover the coast in a playful and serene way.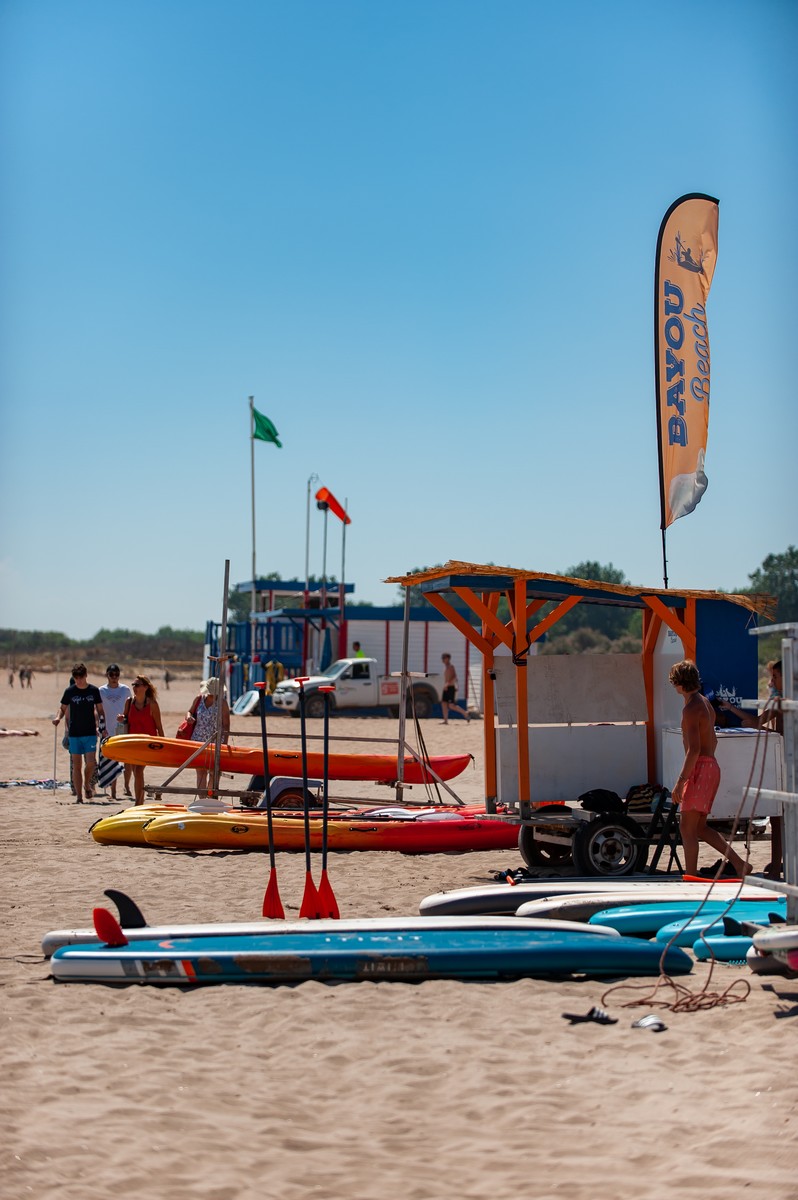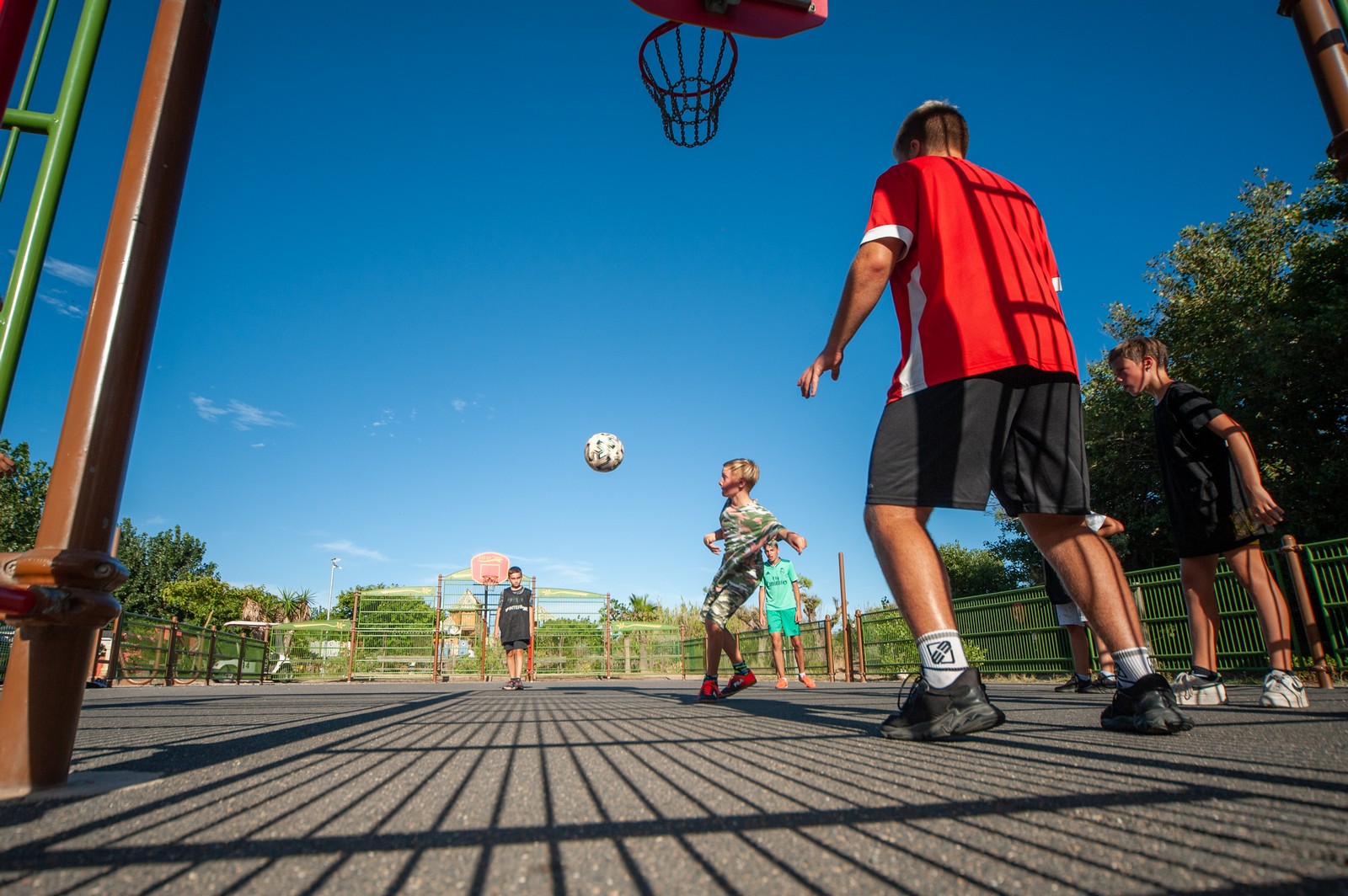 Multisport Court
The campsite has a multisport court for vacationers who want to stay active and engage in various sports activities. The court is equipped with football goals and basketball hoops, providing an ideal playing space for team sports enthusiasts. Youngsters can also participate in organized activities by the campsite's animators, such as football and basketball tournaments, to experience moments of competition and camaraderie. Open every day, the multisport court is a must-visit gathering place for vacationers seeking sports and recreational activities. Camping Beauséjour in Sérignan Plage is a perfect destination for family or friends' holidays, where everyone can find their happiness and enjoy themselves freely.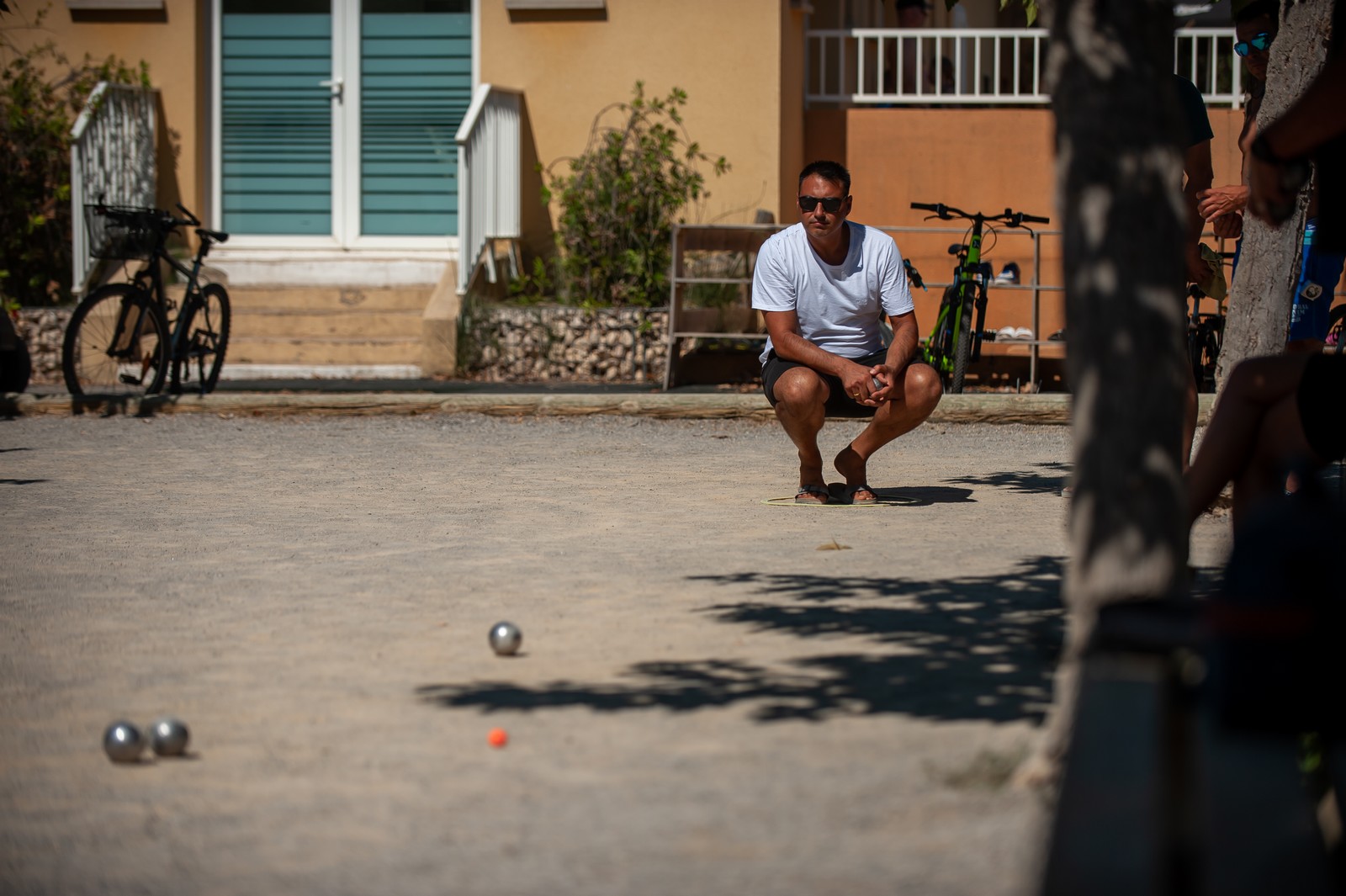 Petanque Field
We also have a petanque field for petanque enthusiasts. Campers can enjoy this outdoor space to play petanque with their family or friends. The petanque field is equipped with everything needed to play under the best conditions, including petanque balls, scoring boards, and shaded areas to protect against the sun. The petanque field is a friendly place where campers can gather to play, socialize, and relax in a simple and enjoyable manner. It's an activity that appeals to both young and old and can be enjoyed throughout the day.