Our Restaurant
Our restaurant, named Le Chupito, offers a unique culinary experience to vacationers. The restaurant is situated in a beautiful setting, with a shaded terrace overlooking the campsite's aquatic area. Guests can enjoy a meal while admiring the view of the pool and savoring the gentle shade. The restaurant offers local and regional cuisine, with dishes prepared using fresh and high-quality ingredients. The service is provided by a welcoming and friendly team that listens to the needs and expectations of each customer. Le Chupito restaurant is the ideal place to spend a pleasant and convivial time with family or friends.
Le Chupito Website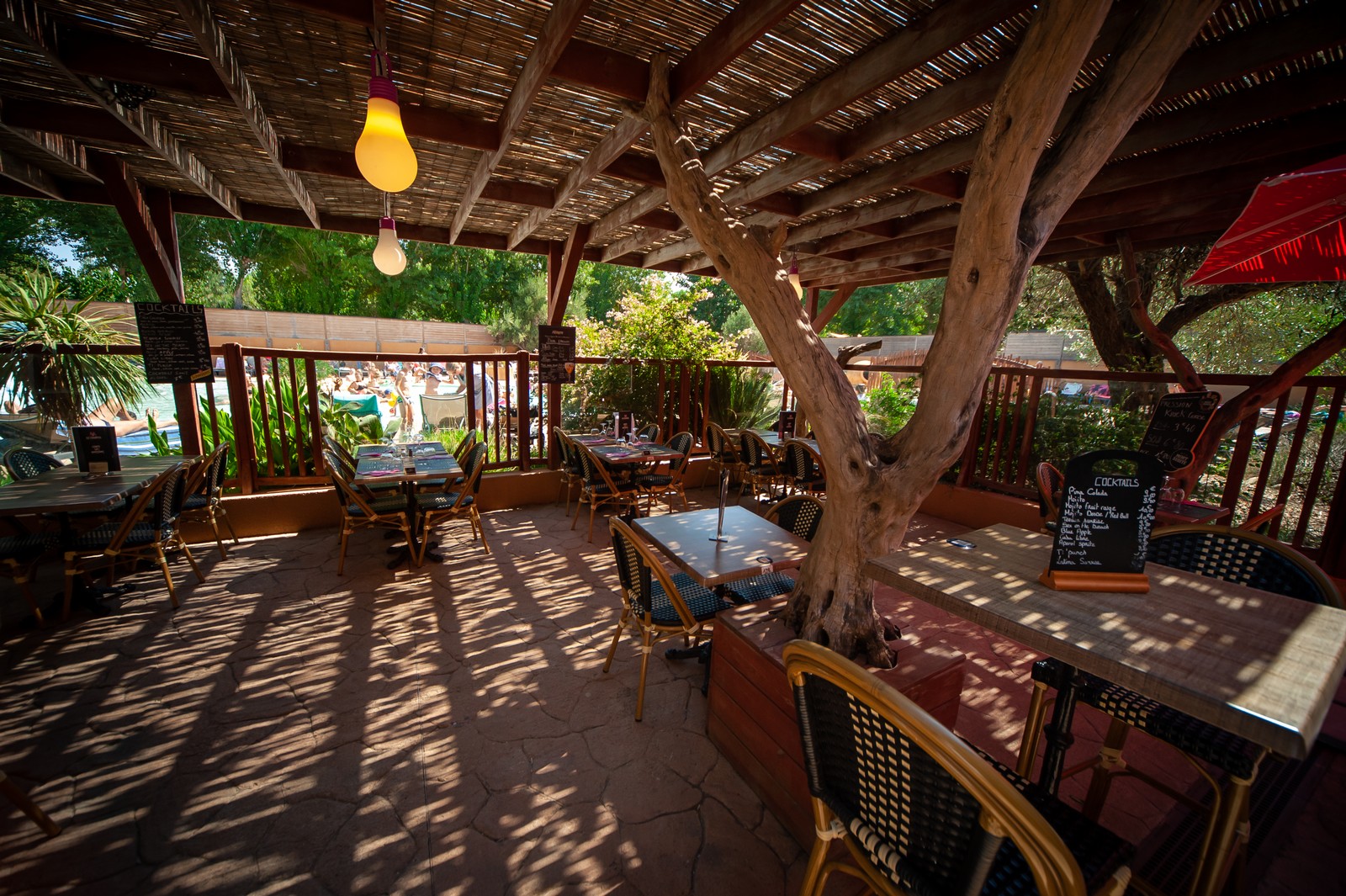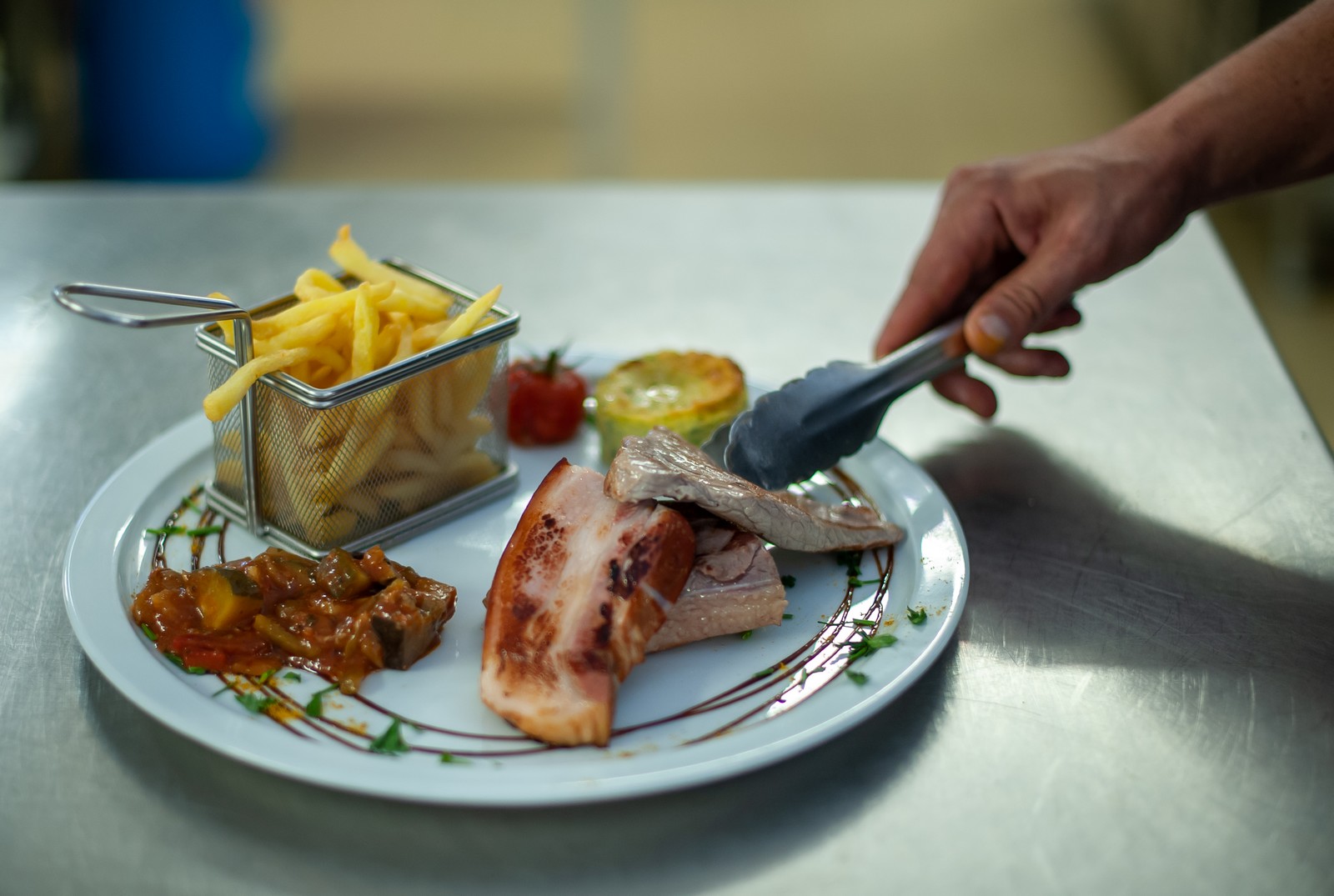 Takeaway Meals
We also offer a takeaway service for vacationers who want to grab a quick bite or enjoy their meal in the comfort of their accommodation. The service includes a variety of dishes such as pizzas, hamburgers, fries, salads, and more. The dishes are prepared using fresh and high-quality ingredients to provide a satisfying culinary experience. Guests can place their order with the campsite team and collect their meal at the agreed time. The takeaway service is ideal for those who want to eat on the beach or in their mobile home without worrying about meal preparation. The service is available every day and allows vacationers to fully enjoy their stay at Camping Beauséjour in Sérignan Plage.
The Bar
Camping Beauséjour in Sérignan also has a bar for vacationers who want to relax and enjoy a friendly moment. The bar offers a wide selection of drinks, including cocktails, beers, wines, sodas, and fruit juices. Guests can also order snacks such as charcuterie and cheese boards, sandwiches, ice creams, and more. The bar is open every day and provides a warm and relaxed atmosphere where guests can gather with friends or family to have a good time. The bar's terrace also offers a stunning view of the pool, allowing guests to unwind while enjoying the scenery. The bar at Camping Beauséjour is a must-visit meeting place for vacationers to relax and enjoy a pleasant moment.