Children's Entertainment
At the Beauséjour campsite, children can have fun, climb and climb in a superb playground located in a dream setting, just a few meters from the beach, at the foot of a magnificent fine sand dune. Young and old alike will find what they are looking for in the entertainment offered and the equipment available on site. One thing is true: at the Beauséjour campsite there is no shortage of calls for relaxation, between the beach, sunbathing and the swimming pool, and neither are the activities and entertainment!
Mini Club
Our campsite offers the Mini-Club which will allow children to meet holiday friends and also leave mum and dad for a few romantic moments. The qualified animators will offer the little campers plenty of fun activities, there are shows and manual work, games, in short, no time to get bored.
The mini-club welcomes children from Monday to Saturday from 9:30 a.m. to 12 p.m. and from 5 p.m. to 6:30 p.m. and Boom Party from 7 p.m. to 7:30 p.m.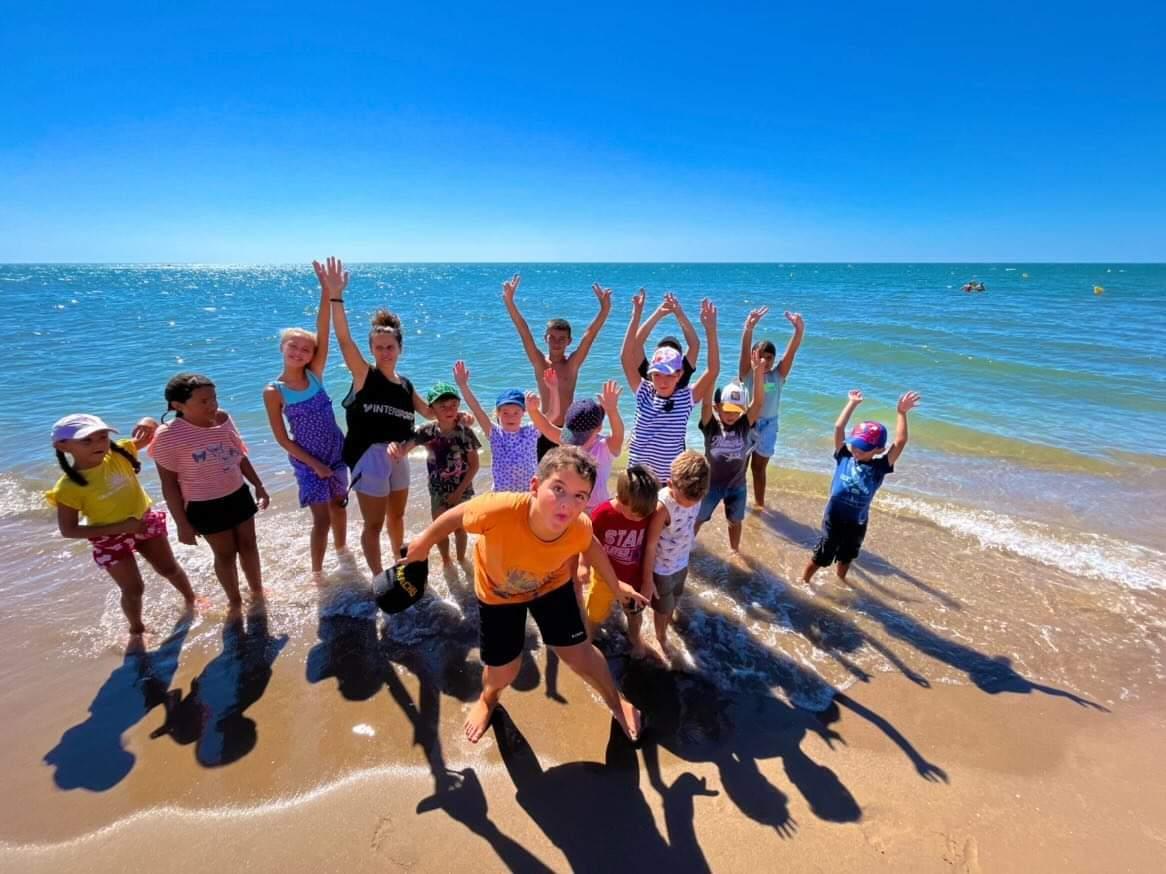 The Animation Team
At Camping Beauséjour in Sérignan Plage, our dedicated children's animation team is here to ensure moments of happiness and joy for the youngest campers. Our passionate and experienced animators do everything possible to offer fun and educational activities suitable for each age group.
Children can participate in a variety of entertaining animations, from outdoor games to creative workshops and thrilling treasure hunts. Our team ensures a safe and nurturing environment where children can have fun with confidence.
The animators are not only qualified professionals, but they also have a gift for sparking children's enthusiasm and imagination. Their overflowing energy, creativity, and listening skills make them ideal companions to accompany children throughout their vacation. They create a friendly and encouraging atmosphere, thus fostering social interactions and friendships among the young holidaymakers.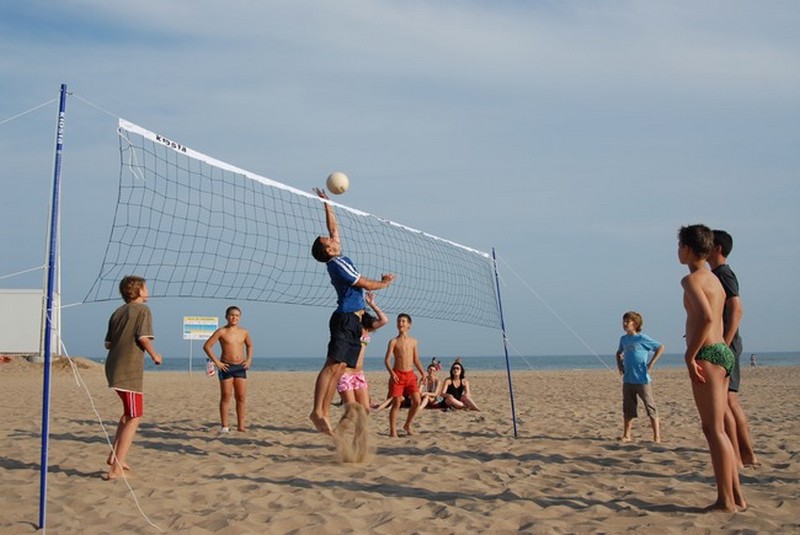 Sports Activities
Children can enjoy quality sports facilities for entertainment and engage in various sports activities. Our football field and basketball court are perfect for lively matches among friends. Whether it's for letting off steam, improving their skills, or simply having fun while playing sports, the sports facilities at Camping Beauséjour offer children diverse opportunities for active and dynamic vacations.
Learn more about our sports facilities here
Playground at Camping Beauséjour
The campsite has many playgrounds to entertain children and families. The playgrounds are equipped with a variety of play facilities, including slides, swings and climbing structures. The playgrounds are located in secure green spaces so that children can play safely. Parents can relax on the nearby benches, while watching their children play. The playgrounds are accessible from the camping pitches and mobile homes, which makes it easier for children to access. Playgrounds are the perfect place for children to have fun and make new friends during their camping holidays.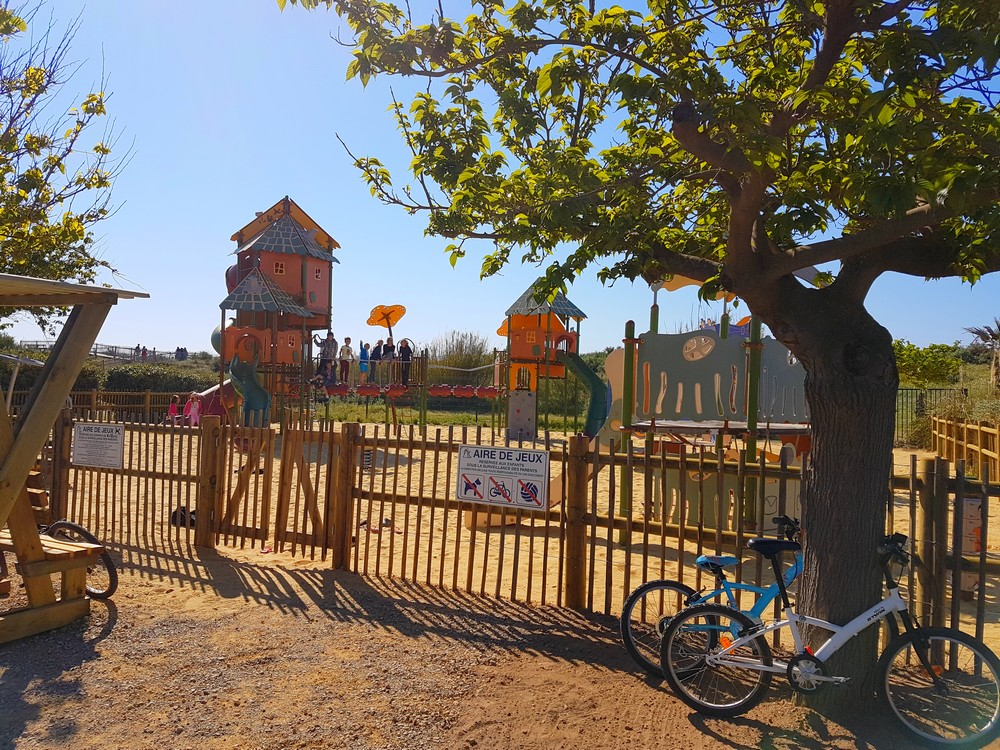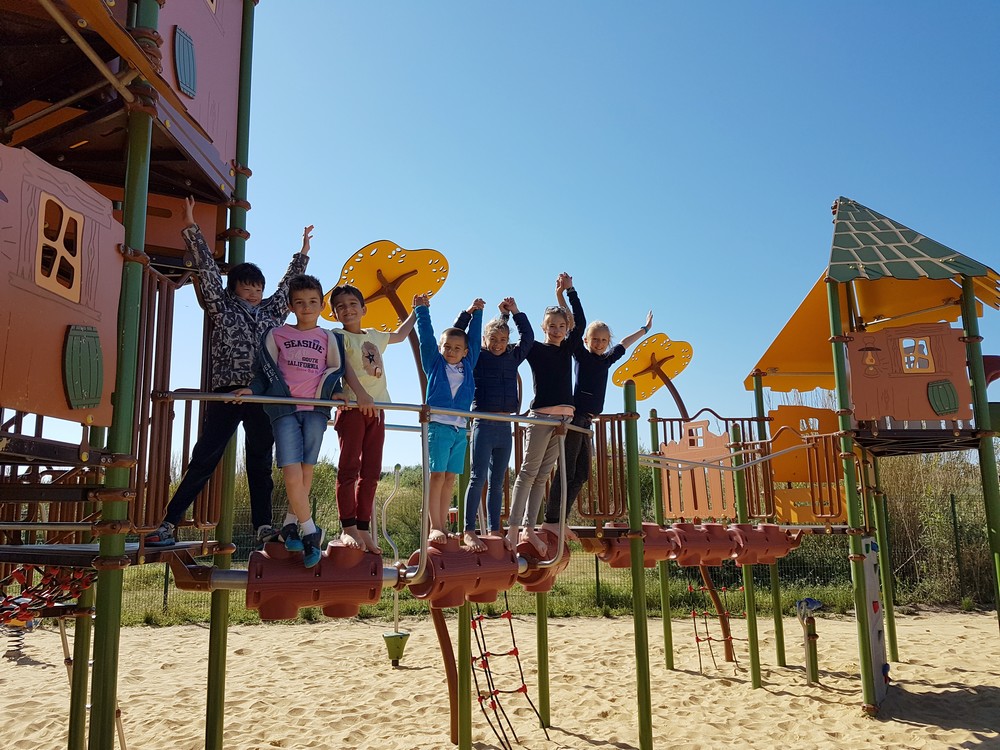 Game Room
Camping Beauséjour also offers children a game room where they can have fun and enjoy indoor entertainment. The game room is equipped with a pinball machine, a pool table, foosball, and retro video games. Children can spend quality time with their friends or family while having fun and being entertained. The game room is open every day and offers a lively and relaxed atmosphere where children can play together and have a safe and enjoyable experience. The game room is a must-visit place for children during their stay at Camping Beauséjour in Sérignan, where they can have fun and make the most of their vacation.