We recommend some outings and outdoor activities near the Beauséjour campsite in Sérignan Plage.
REGIONAL ART MUSEUM OF CONTEMPORARY ART
The Regional Museum of Contemporary Art was the 1st museum of contemporary art de l'Hérault. It is an essential cultural site, a graphic arts stronghold on 2700 m² of space hosting temporary exhibitions and a permanent collection. A place where works find different ways to express themselves exposed in turn in a graphic arts cabinet, a video room, an experimental showcase, a library lounge, a bookstore or shop or simply in the gallery.
The museum welcomes all publics and offers activities such as guided tours, lectures and children's workshops.
Open from 10h to 18h from Tuesday to Friday and the weekend from 13h to 18h. Closed Mondays and holidays.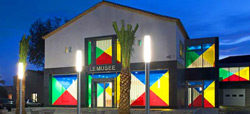 Information: 04.67.32.33.05 / museedartcontemporain@cr-languedocroussillon.fr
CANOE KAYAK
The Base of canoe is located not far from the city of Montpellier, in the wild part of the Gorges de l'Herault:
The valley of mills offers you courses and canoeing over distances of 4 to 28 kilometers to spend a day of vacation with family or friends.



>>See their website
ULM AIR BAPTISM
A first flight in the clouds and a breathtaking view of the terroir, at quite affordable prices. Make your first flight!
RANCH ST JEAN
You will not be disappointed in your adventure by daring the experience at our neighbor and partner of Ranch St Jean which offers a multitude of activities around the riding and the horse just next to the campsite . Day trip, wagon rides, horseback riding on the beach or at sunset or even excursions for experienced riders.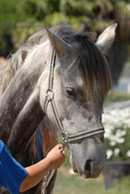 FROM CAMPING TO KITE-SURF
Enjoying the campsite is beachfront, enthusiasts or beginners can indulge in kite-surfing.
>> See their website
GROTTE DE LA DEVÈZE
Lively and authentic, it is called the palace of the glass spinner. This cave is a true French museum of caving. An hour of visit in the bowels of the earth, and at the exit the botanical trail or the way of capitelles (shelter in dry stone) wait for you to prolong the discovery.
>> See their website


AFRICAN SIGEAN RESERVE
The Languedoc Roussillon offers you the opportunity to observe the animals in freedom just a step away from your holidays. Unique in Europe this park is home to 4000 animals all year round freely. Ideal outing for safari lovers who no longer need to travel to the other side of the world!
TOURIST TRAIN OF BEZIERS


Visit the city of Béziers aboard its little tourist train. You will discover the canal du midi the 9 locks, the plateau of poets or the church of the Madeleine and the cathedral St Nazaire. The ballad is commented in several languages.
WINE OF SERIGNAN

Since 1935 the cooperative cellar offers you to taste their wines in the company of professionals and discover the art of good wine of the region. The Sérignan vine growers invite you for a refreshing taste ride.
>> See their website
BOAT RIDE

You will appreciate the fishing at sea and the splendid landscapes that offer the coast to the Grau d'Agde aboard the Millésime, which proposes to you an excursion commented between the canal du midi Thau and the river Herault.
>> See their website
AQUARIUM MARE NOSTRUM

Guaranteed wonder for adults and children at the Montpellier Agglomeration aquarium, more than 300 species evolve in 1500m² course for 1h30 of visit in the submarine universe.
>>See their website