Campsite by the Mediterranean Sea with direct beach access
Welcome to the camping site of Domaine de Beauséjour by the seafront!
A breath of fresh sea air, clean water, a sandy beach, and a variety of activities just a few meters away from your camping spot...
From Valras to Portiragnes, there stretches a vast 3.2 km stretch of dunes containing lagoons and salt meadows. This sandy chain, the largest on the Languedoc coast, harbors a remarkable ecosystem including 5 protected animal species. Covering 220 hectares around the site of Orpellières, the Coastal Conservatory is responsible for the preservation of this exceptional natural heritage.
At Domaine du Beauséjour, the view of this extraordinary dune is captivating. As you cross it, you'll catch sight of a preserved and rare landscape on the Mediterranean coast. At this location, kilometers of white sand stretch out before you.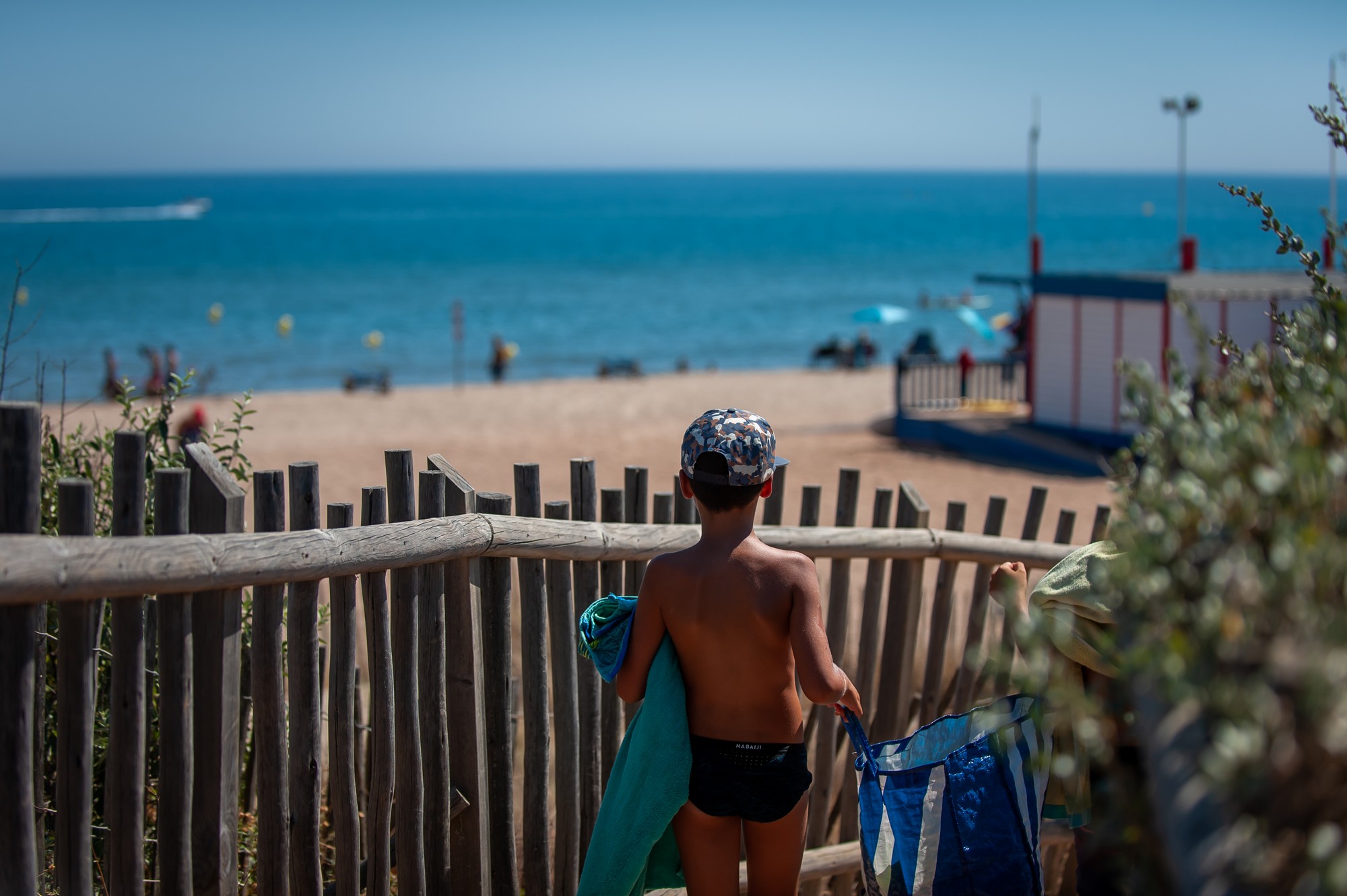 Secure and accessible Beach from the Campsite
Camping Beauséjour: your direct access to Séoune Beach
The beach at Camping Beauséjour is renowned for its safety and tranquility. Indeed, this beach has all the necessary facilities to ensure the safety of its visitors. Lifeguards are present throughout the day to supervise swimming and quickly intervene if needed. In addition, signboards indicate authorized swimming areas and potential hazards. Access to the beach is also controlled to prevent intrusions and theft. Finally, the beach is regularly cleaned to offer a pleasant and healthy environment for vacationers. Everything is in place for visitors to enjoy the beach in safety and serenity.
In addition, Camping Beauséjour has paths through the dunes that provide direct access to the beach, offering easy and quick access for vacationers. These paths are also secured and well-maintained, providing a pleasant walk in a preserved natural setting. Visitors can fully enjoy the beach while appreciating the surrounding landscapes.
Direct access to the beach contributes to the safety of children as there is no road to cross.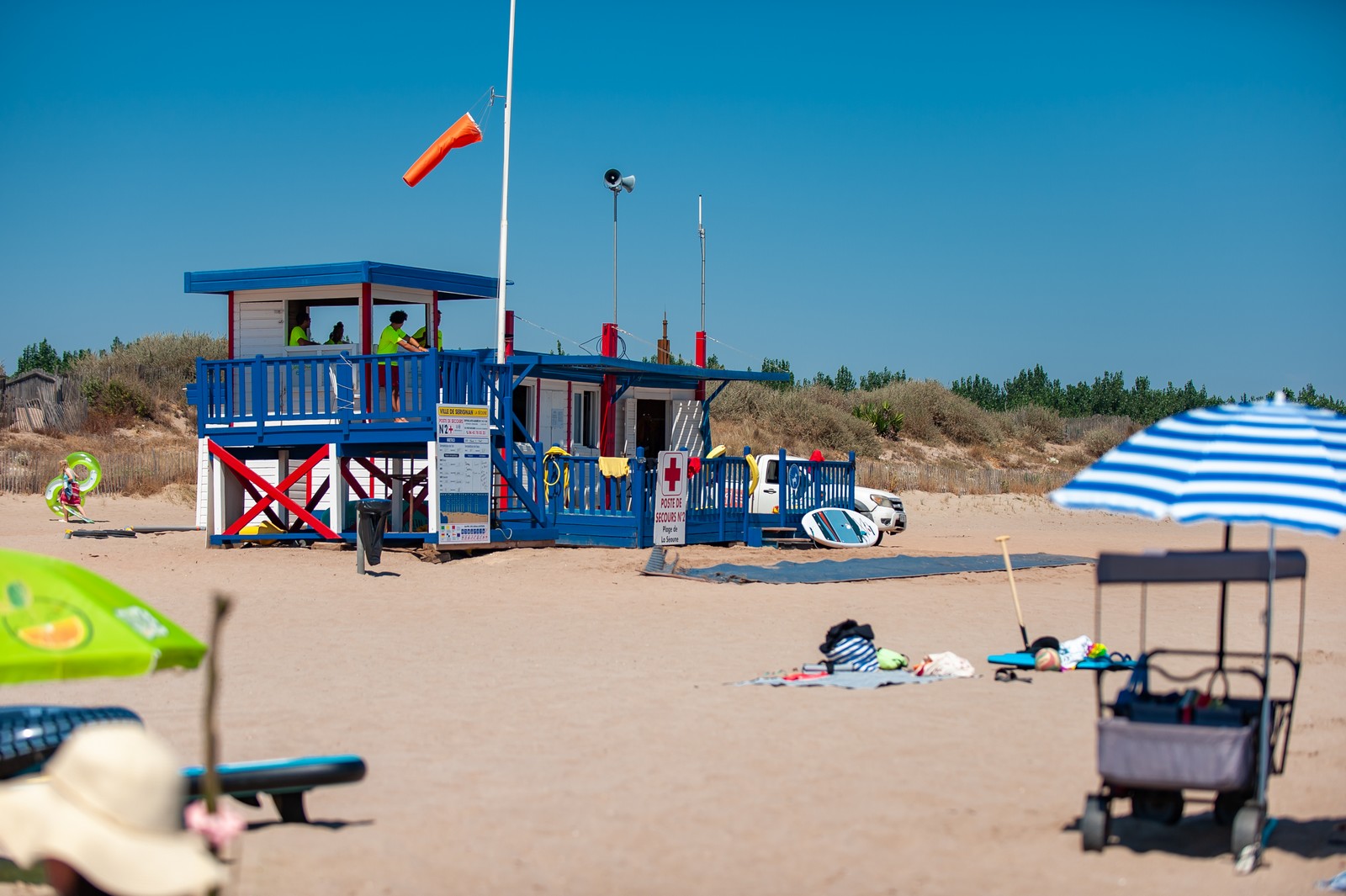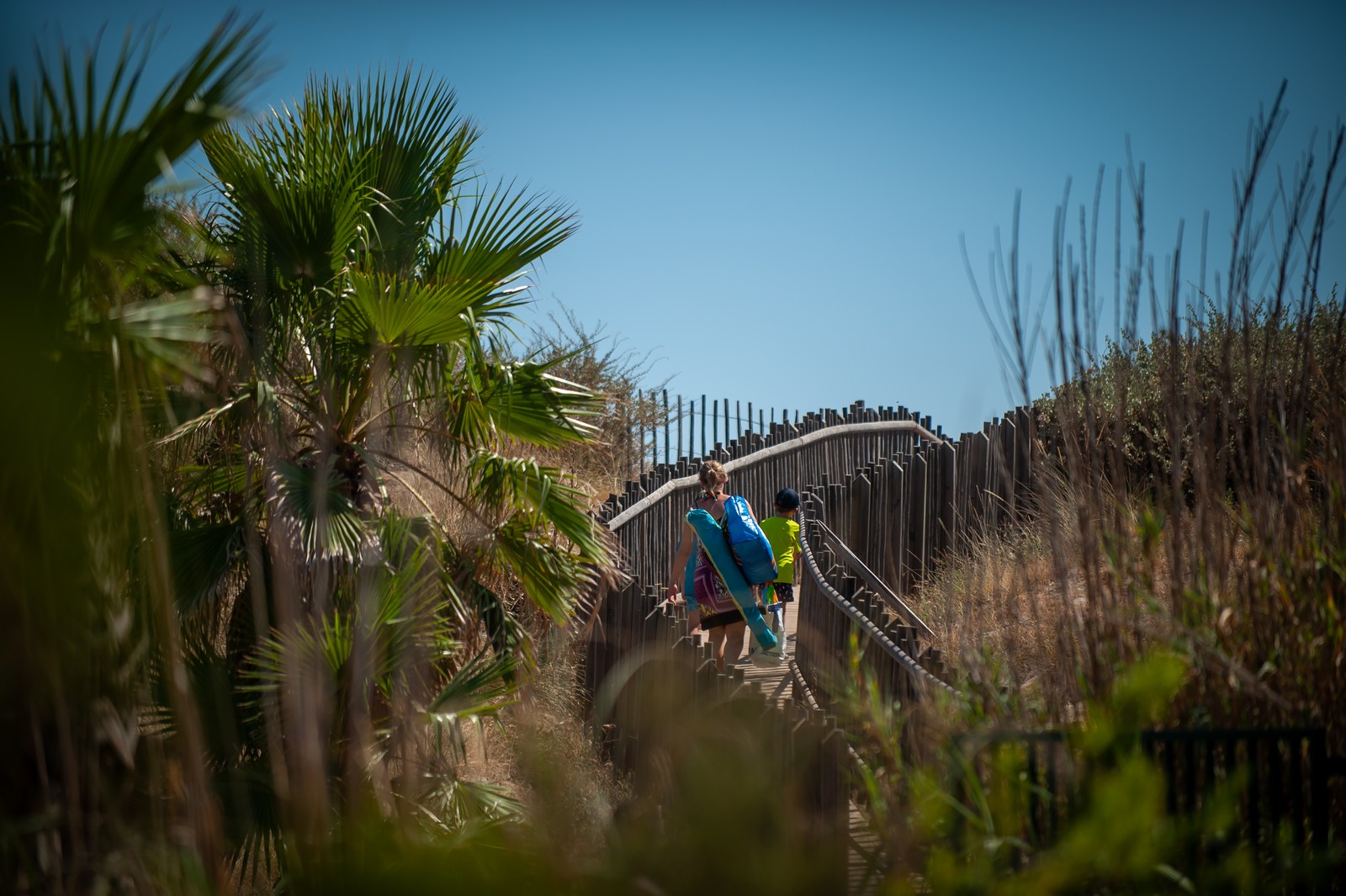 Beach Activities
During the high season (July and August), the entertainment team offers beach activities in this splendid setting, such as beach volleyball, beach football, or beach rugby tournaments. In the shade, siesta enthusiasts and loungers can indulge in well-deserved moments of rest, while a little further away, under the sun of Hérault, there are sandcastles, swimming, sunbathing, picnics, and games.
A wide range of activities for the whole family just steps away from your pitch or rental, a breath of fresh sea air, clean water, a sandy beach... Yes, you are indeed at Camping Beauséjour by the seafront!
Camping Beauséjour in Sérignan, in partnership with Bayou Canoë, provides holidaymakers with canoes, paddles and pedal boats, accompanied by life jackets for a safe experience. Bayou Canoe is a reliable and experienced partner, providing quality service for vacationers. With this special offer, campers can discover the coast in a fun and serene way.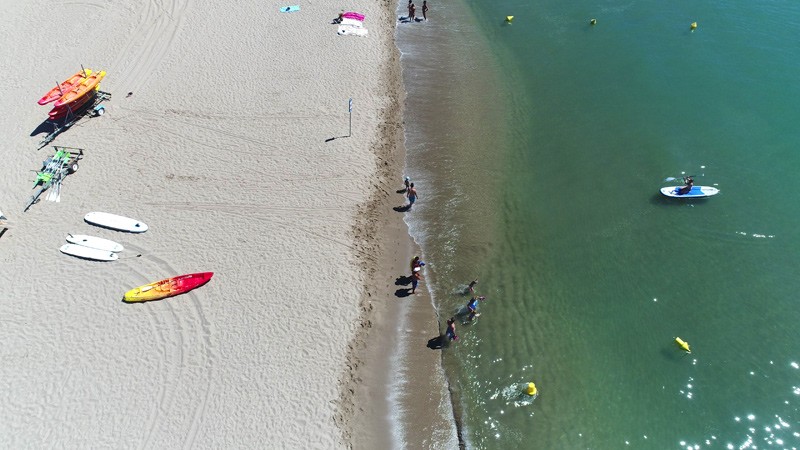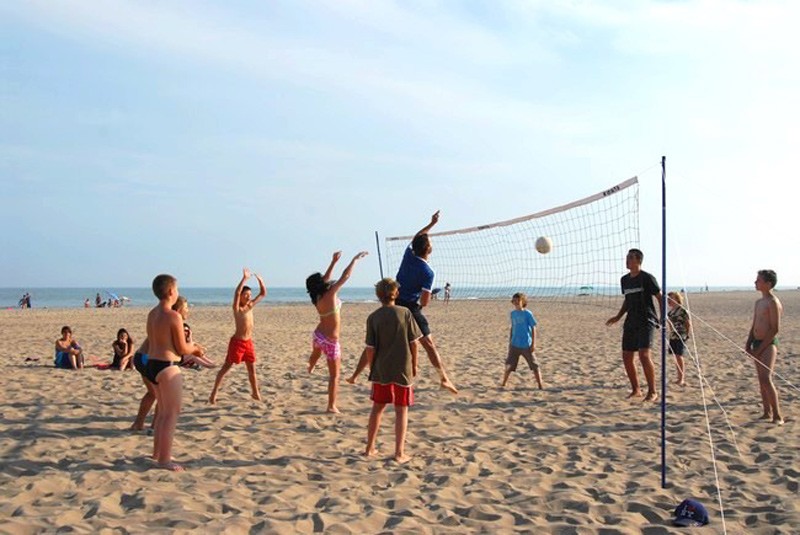 Our Partners